Other Concept Art YOU MAY ALSO LIKE: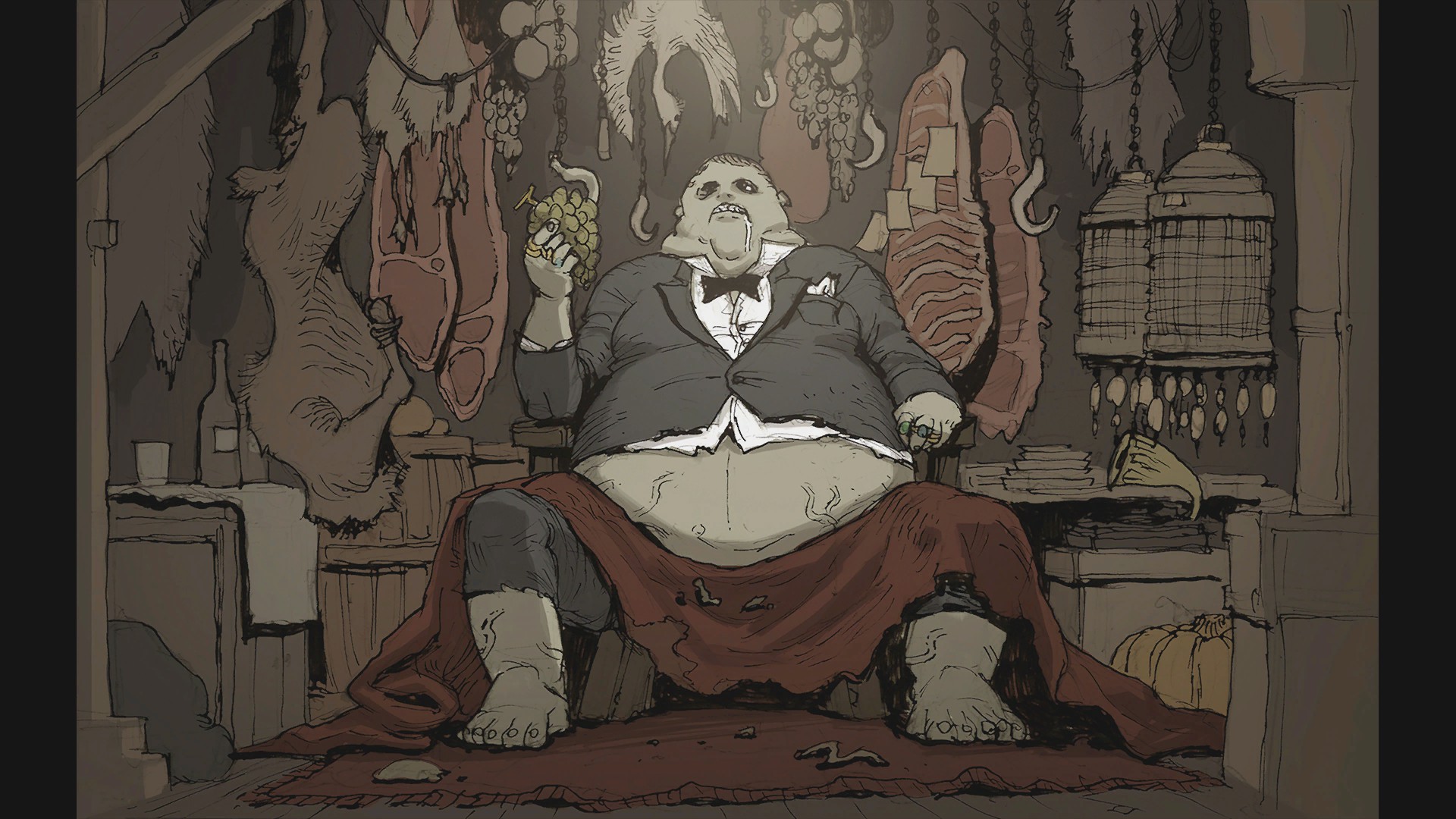 Early development concept art for the Merchant Duke, who was always going to be a big character from the beginning to the end game.
The Duke is a merchant and a gourmet chef, and in the early drafts he was to become the fifth lord.
In Resident Evil 7, we used photo-canning techniques for character design. But in The Village, we decided to be more creative and experimented with character designs that didn't look like normal people.