Capcom's new horror adventure game Resident Evil Village will be released on May 7, before that, PlayStation Japan will bring the game's new content through a live show on March 21.
The previous demo "Maiden", Capcom mainly want to show the visual experience of the game. This time is different, the second trial will provide more information about the game content.
Alex Aniel, the Japanese business manager of Limited Run Games, revealed some of the information of "Resident Evil Village"
Reading the Famitsu coverage for the Resident Evil 25th Anniversary now.
Capcom confirms that more Resident Evil-related showcase events for both Village and the 25th Anniversary are planned.
Capcom also confirms in Famitsu that the next Resident Evil Village demo after MAIDEN will feature a portion taken from the final game, unlike MAIDEN, which is purely a visual demo that was meant to be a technical showcase.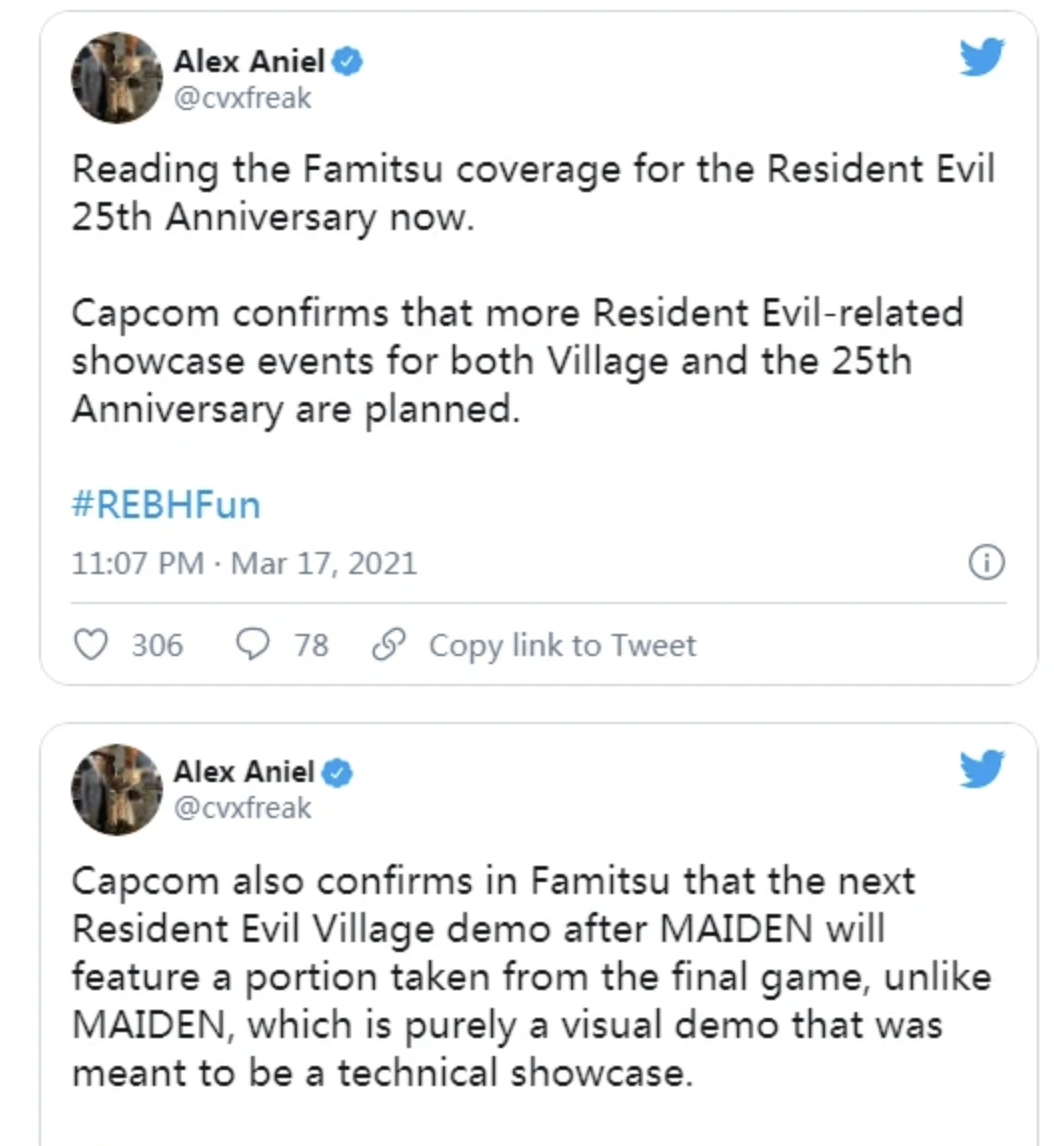 Resident Evil Village" will be released on May 7 on PlayStation 5, PlayStation 4, Xbox Series X/S, Xbox One and PC, so stay tuned!