Recently, Capcom's survival horror series game "Resident Evil Village" is about to be officially launched on May 7 this year, a few days ago Capcom published a promotional picture in the Japanese media , this promotional picture shows a new role that have not yet been announced.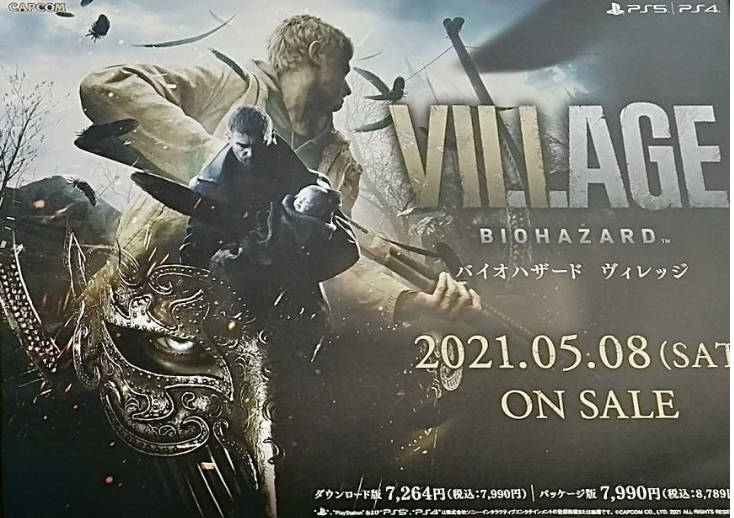 In the early publicity of the game, the role of the giant female noblewoman exploded on social media as soon as it was announced, but the newly released promotional picture does not have her figure. What is curious is the mysterious character with a mask in the bottom left corner of the screen, and the eyes under the mask reveal a vague murderous aura. This character is likely to play an important role in the story of "Resident Evil village".
Resident Evil village will serve as the conclusion of Ethan's story and will be officially launched on May 7 for PC, PS4, PS5, Xbox One and Xbox Series.