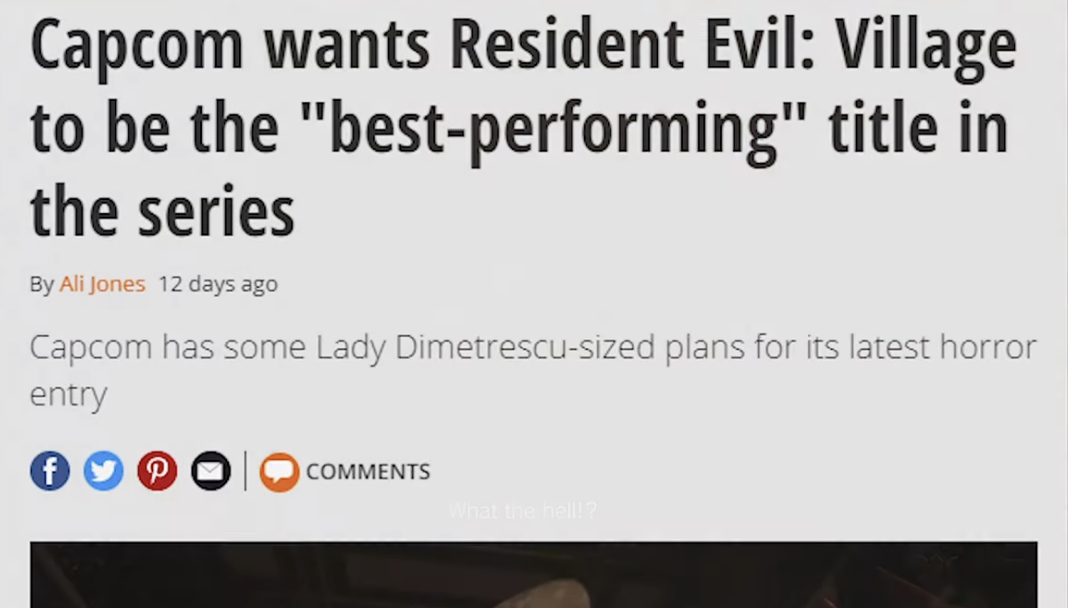 Capcom has been quite bullish on the "Resident Evil Village" turnaround, and they're happy to let that show, both in terms of the game's critical reception and what they think the game will sell, and they seem to have high expectations, producer Peter Fabiano said in an interview with playstation's official magazine:
Since we are constantly sharing information across Resident Evil teams, that really helped inform us in making what we consider the best survival horror game to date.
Also to the game industry, Capcom's UK marketing director Antoine Mullant said:
Our main ambition for this year, although there's so much going on at the same time, is to make sure Resident Evil Village will be the best-performing Resident Evil title, both in terms of quality as well as business.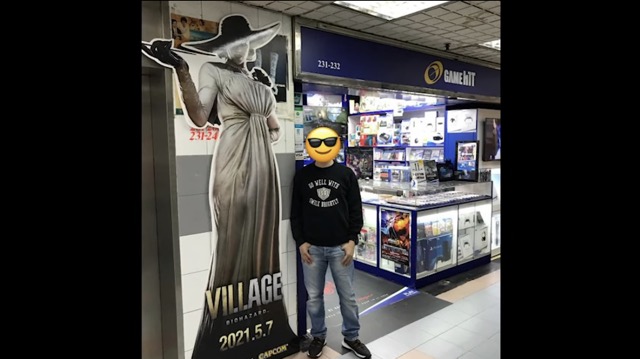 In all their promotional materials, marketing is going on and people are going crazy over Lady D, and here are these life-size cardboard cutouts that they use as promotional materials.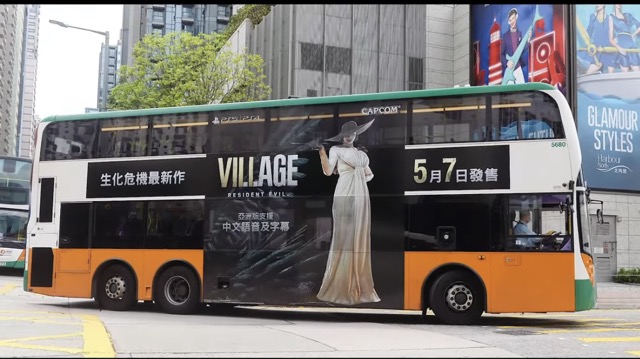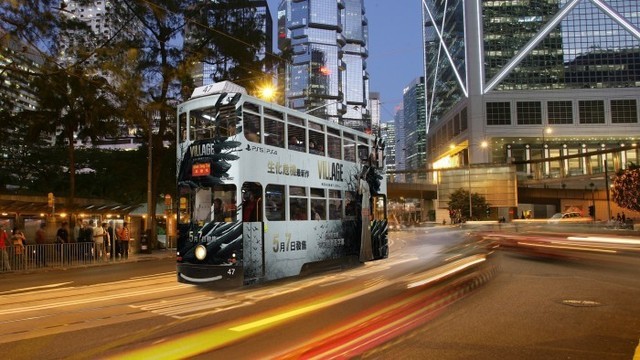 Another gentleman at the launch party said that because people couldn't get enough of the lady, it had been incorporated into the marketing of the game, and the Resident Evil 8 team members all said how shocked and pleased they were with the lady's design.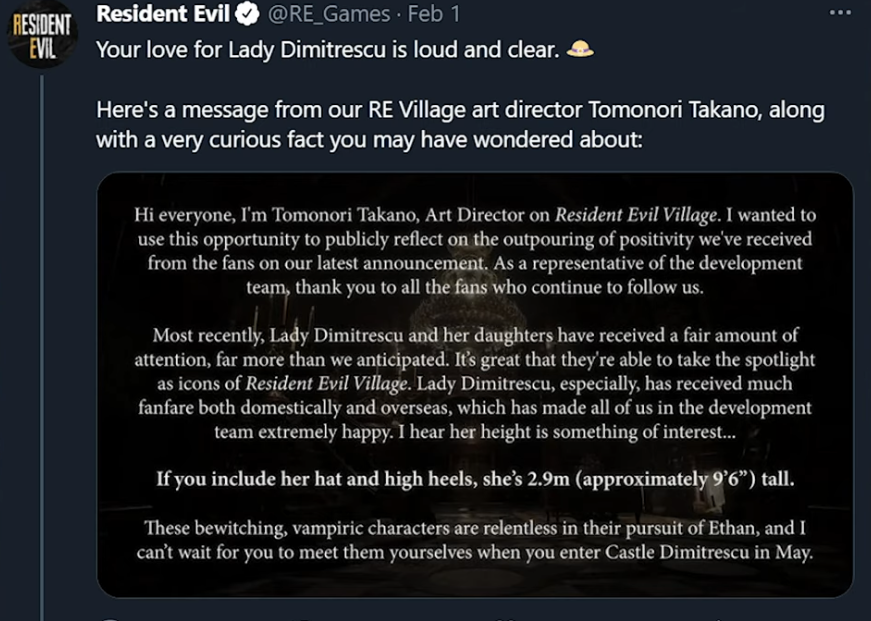 They've been doing some fan favorite ladies and video games, and they've perfected it, and they know the trend is going towards something big, something massive.
It looks like a good PS5 game, and it works great. Last year, the design team said they wanted Resident Evil 8 to be the most successful in the franchise and the way the marketing is going.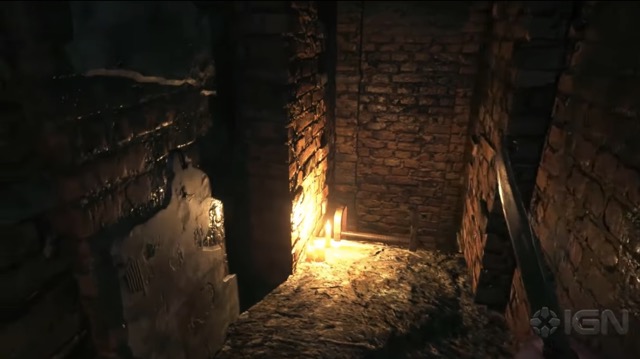 I can't wait to get my hands on this game.
The game came out on five different platforms, and it would have been nice to be able to try it out on something else. It was stupid that a demo was locked to a single console.
She also has to walk like she's in a hobbit house, and she's too big in a normal human-sized door. I want to play this game with a sense of tension.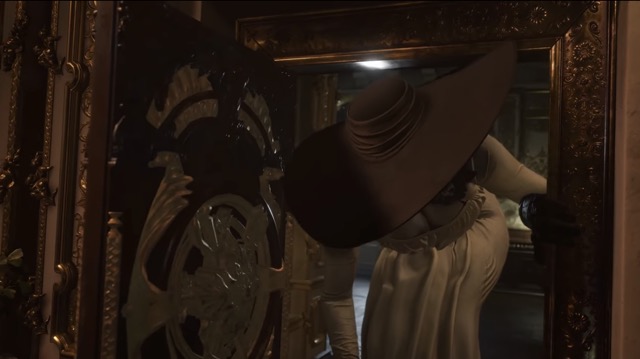 The most important thing players see from the trailer is that there is a photo mode, but really people have gotten a little crazy talking about this lady and marketing the game, and I wouldn't be surprised if we get some really stupid stories about how people are going to be bombarded with reviews of this game, when it comes out.