Resident Evil 7 Storyline
Ethan Winters receives a message from his wife Mia, who has been missing for three years.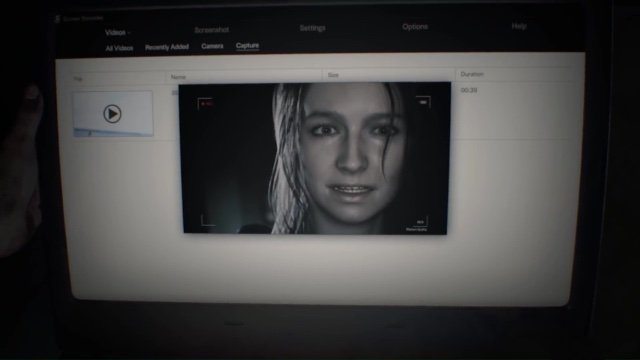 Ethan travels to a plantation in Louisiana and explores the apparently abandoned house.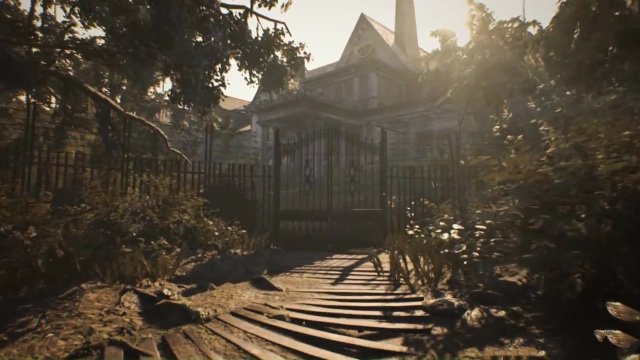 There he finds Mia locked in the basement. Mia is possessed and Ethan has to kill her.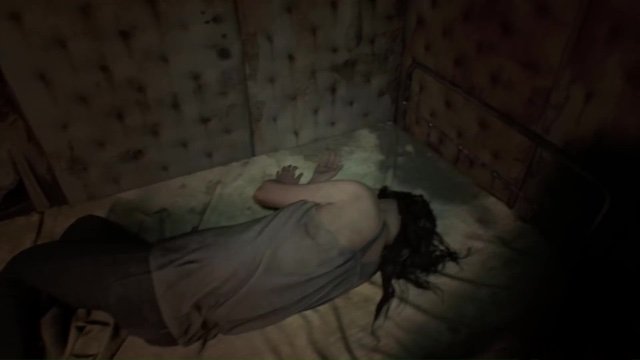 He receives a call from a woman named Zoe offering help, Ethan is attacked again by Mia and she cuts his hand, they are both captured by Jack Baker and Ethan's hand is reattached.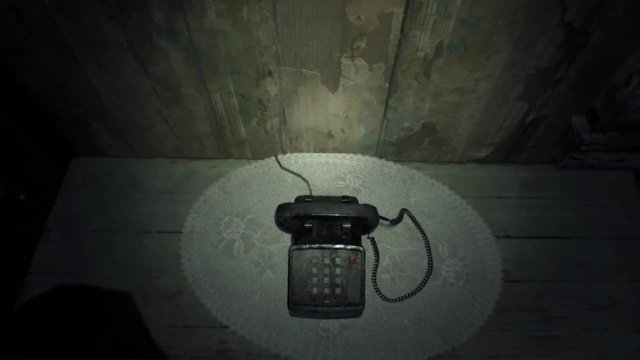 At the dinner table, he meets the Baker family. Jack, his wife Margaret, their son Lucas and creepy grandma.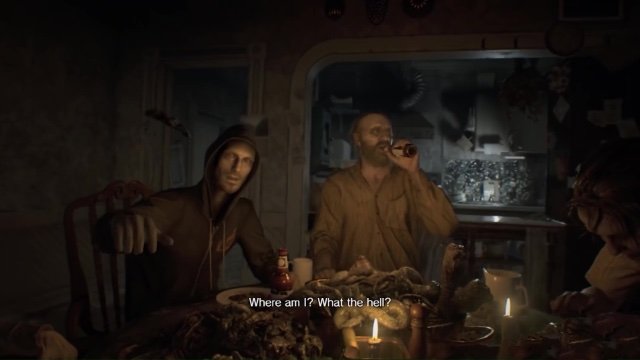 Ethan escapes and meets a police officer, Jack kills the officer, and Jack is killed by many bullets and fire from the exploding car…. Or was he?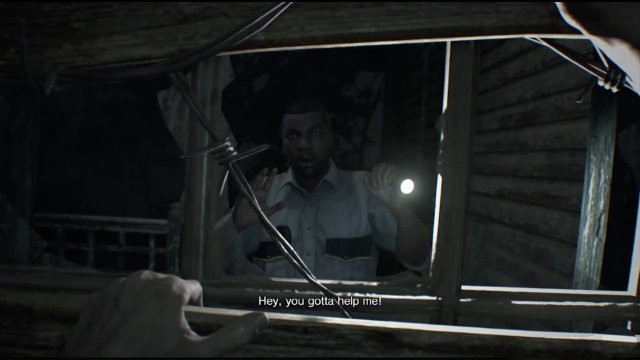 After being shot in the head, he was definitely dead now…… Until Ethan opened the bathroom door and there was Jack.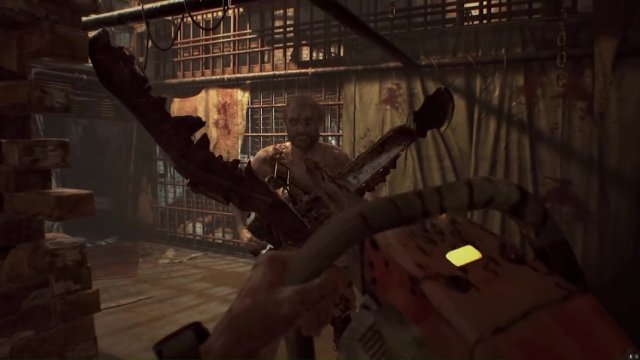 Ethan finds a tape and Mia tells him she's alive and sorry and finds out she was taken by Marguerite.
Ethan fights Jack again, this time with a chainsaw, and cuts him in half, now that he's apparently dead.
Zoe tells Ethan that she is Baker's daughter and that they can make a cure for herself and Mia's infection, which the whole family is suffering from, using parts from the 2 test subjects.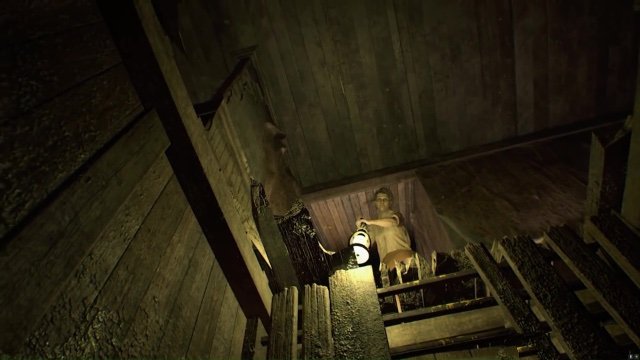 In the old house, Ethan confronts Margaret and has to kill her…… Twice, because she turned into something of a beautiful spider lady.
After that, Ethan hallucinates a young girl.
Lucas grabs Mia and Zoe and Ethan has to escape his puzzle, causing him to run away and save Mia and Zoe.
Zoe creates 2 serums, but guess what comes back.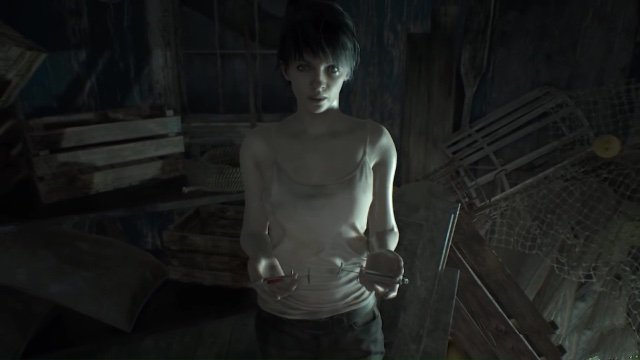 Jack comes back and Ethan is forced to use the serum on him to kill him permanently.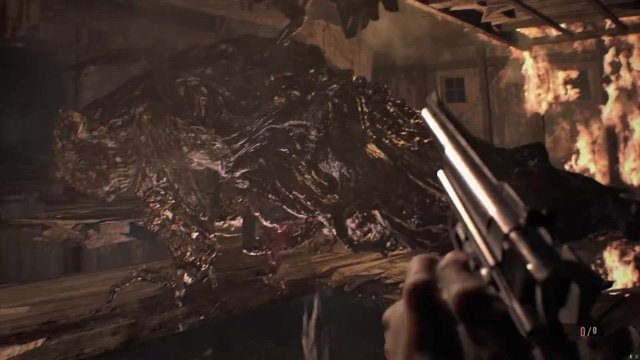 Ethan then has to choose either Mia or Zoe to heal, and if he chooses Zoe, she dies after 1 minute.
And Mia dies too, so he chooses Mia while Zoe remains at the house.
When they escape by boat, they find the boat that Mia came in with a little girl named Evelyn and they are attacked and Ethan is captured.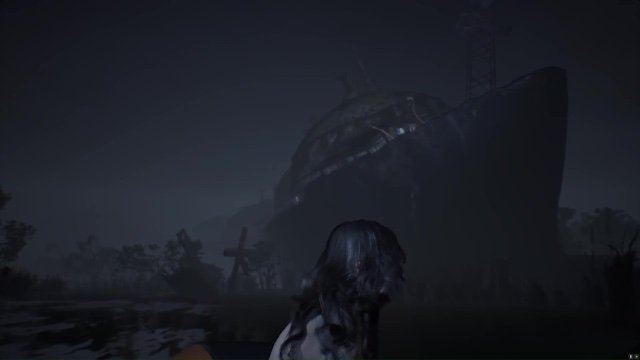 Mia ends up on the boat revealing her lost memories of a mission in which she developed Evelyn into a biological weapon and Mia is her "mother", the little girl has an obsession with family.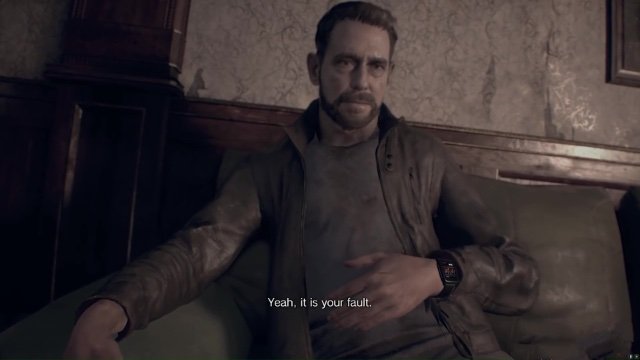 Ethan has a vision, and Jack tells him that they are sorry, they are not evil, just infected by Evelyn.
Ethan is released and Mia gives him Evelyn's genetic material and tells him to kill the girl.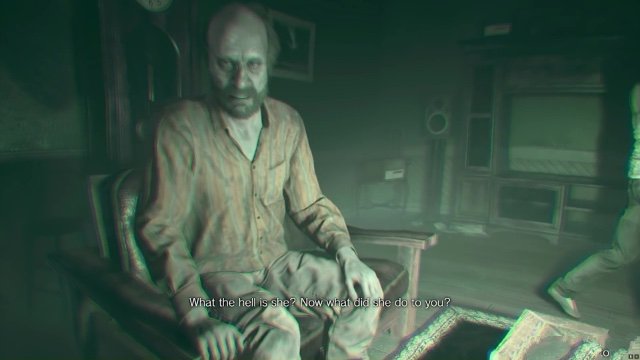 He discovers in a mining lab that Eveline is a Series E biological weapon that can infect human molds and allow her to control their minds.
Ethan creates a toxin to kill her, and Eveline fights back with hallucinations, but he injects her and reveals that she was the grandmother from the beginning, as she ages quickly after escaping.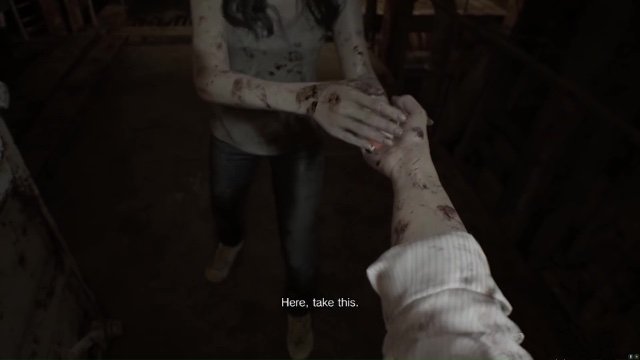 Evelyn transforms into a giant monster, but with the help of a military team and their awesome guns, Ethan is able to kill her for good.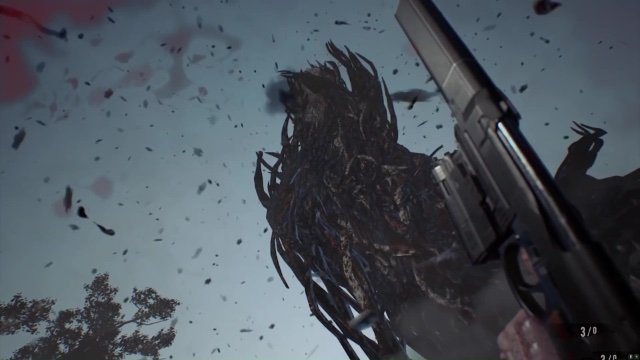 Their leader Redfield extracts Ethan with his helicopter, where he also finds Mia, and the helicopter has the branding of the Umbrella Corps.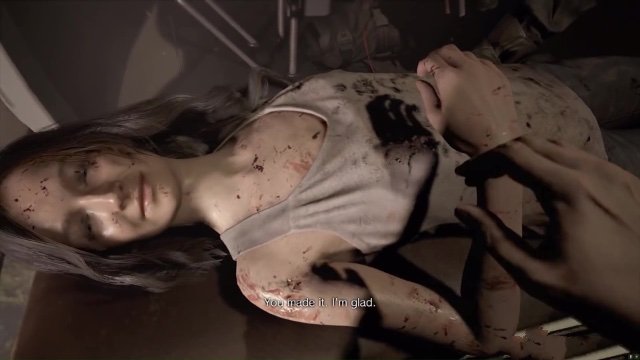 This is the story of Resident Evil 7.